Former University of Wisconsin men's basketball players David Burkemper and Trevon Hughes return to the Kohl Center this week for the WIAA boys basketball state tournament.
Burkemper, the Pewaukee boys basketball coach, enjoys how years later his view has improved whenever he visits the Kohl Center.
Hughes, in only his second year as Kettle Moraine's boys basketball coach, still can't believe he and his team will make the trek from Wales to Madison for the WIAA state tournament, the program's first-ever trip to the state semifinals.
Burkemper, a 6-foot-1 guard who played from 1995-99 at UW for former Badgers coach Dick Bennett, will lead two-time defending Division 2 state champion and top-seeded Pewaukee (25-3) into a Division 2 state semifinal against fourth-seeded Glendale Nicolet (24-4) at 1:35 p.m. Friday.
"Going back to the Kohl Center for me, it's great," Burkemper said. "I get a better seat when I go back to the Kohl Center. I used to be at the end of the bench. Now I get to sit at the front of the bench. That's probably the good thing.
"I think it's just great for these kids to play in that arena in front of a lot of fans and get to experience what it's like to play in college. We've been lucky enough to have guys who have gone on and play, but not every one of them gets to play in an arena like the Kohl Center.
"Even for one through 16, for these high school kids, it's great to walk on that UW floor with the tradition they have built over the last 25 years in front of a lot of fans and just enjoy the experience."
Hughes, a 6-1 guard who played from 2006-2010 at UW for former Badgers coach Bo Ryan, guides fourth-seeded Kettle Moraine (18-10) into a Division 1 semifinal against top-ranked and top-seeded De Pere (28-0) at 6:35 p.m. Friday.
"It hasn't hit me yet," Hughes said when asked about returning to the Kohl Center. "When we go on that victory march through the hallway leaving the school and making our way to Madison, I'm thinking that's when it will hit.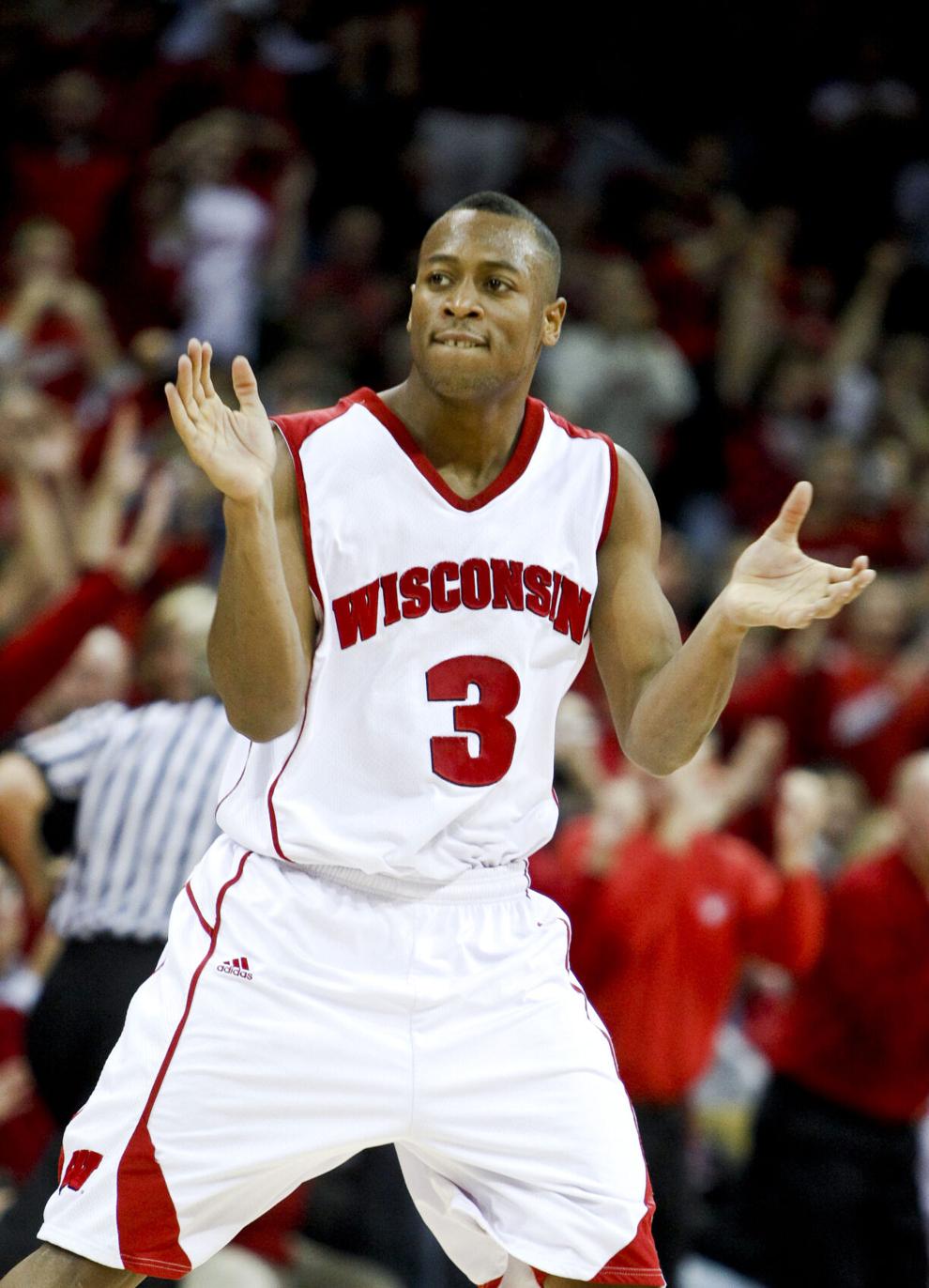 "To be honest, it's a surreal feeling to come back to basically my home. This time as a coach. It's a different aspect. It's not the same as being a player. You can put your fingerprints on it as a player. You know what you bring to the court and what level you are going to compete at. But in the coaching end of it, you have to totally rely on your players. … I do have a special group."
Hughes said he received congratulations from current Badgers coach Greg Gard, who was an assistant and associate head coach during Hughes' UW time, after Kettle Moraine defeated Franklin for a sectional title Saturday.
"I learned a lot through my years being a Badger, especially being a point guard, essentially a coach out on the floor," Hughes said.
He said that includes making sure the team is smart with each possession.
"What I learned as a Badger is you have to run your sets until the defense shows its hand," he said.
Brian Winchester, coach of undefeated De Pere, said he saw similarities when he watched how UW plays and Kettle Moraine plays, particularly with the way both teams use screens. But Winchester said he believes Hughes also has incorporated his own style and philosophy.
Hughes played in 31 games on the 2006-07 UW team that finished 30-6, averaged 11.2 points while starting 34 of 35 games for the 31-5 team in 2007-08, averaged 12.1 points as a starter for the 20-13 2008-09 and averaged 15.3 points for the 24-9 2009-10 team.
Hughes said he believes spectators will see that his team — led by junior guards Drew Wagner and Will Stuckey and senior forward Joah Bodden — embodies his love of basketball.
"They resemble my passion and my grit for the game," said Hughes, who was born in Queens, New York, and played high school basketball at St. John's Northwestern Military Academy in Delafield and played professionally overseas after college. "We like to fly underneath the radar. We have been doubted, but we are playing our best basketball of late."
But Hughes, 31-22 in two seasons so far as coach, realizes the difficult challenge his team faces.
"Oh, that's a tough match," he said about playing De Pere. "I've been keeping my eye on them all season. I like what they've got."
While Hughes and Kettle Moraine make a first trip to state, Pewaukee will make its third consecutive appearance and fourth overall (the other in 2001). The Pirates, led by 6-8 senior wing Milan Momcilovic (who's committed to Iowa State) and junior guard Nick Janowski, understand people want to see if they can achieve a three-peat.
"Every coach, we talk about going 1-0 and that's our only thought," said Burkemper, who played high school basketball at Milwaukee Marquette. "But at the same time, our kids know it — that everybody is asking the question. You have to address it.
"Yeah, we are trying to go up there to try to get a three-peat. This team is completely different from last's team or the team before that. I think the pressure in terms of being a three-peat, I think it's more the pressure of just getting it done for these guys for the first time."
Burkemper, who's compiled a 114-23 record so far in five seasons at Pewaukee, is glad he got into coaching.
"I have loved it," said Burkemper, a walk-on in 1995 who became a captain at UW and was a reserve guard. "I have loved every minute of it, to be honest, I am glad I waited until I was a little bit older and slightly more mature. I'd hate to think how I'd be as a younger coach. I think having kids of my own kind of prepared me to be maybe a little more understanding, although my players probably wouldn't agree with that as much.
"Again, it's hard to argue when we've had the kind of players we've had, with the kind of success (we've had). So I'm a bit spoiled. I definitely have a bias. If we were losing a lot, I don't know how much I'd enjoy it. I love being in the gym every day. I've got coach (Kurt) Woeffler, who coaches with me. We are basketball junkies. Literally, I can't remember a day I didn't want to come to practice with these guys.
"I probably dislike the games more than the practices. But everything with these guys has been great."