WAUNAKEE — What more could Waunakee coach Pat Rice say about Robert Booker II?
Rice, the longtime coach for the powerhouse high school program, watched Booker reel in six receptions for 63 yards Friday, according to wissports.net. That included snagging a game-winning 16-yard touchdown pass with 18 seconds to play in the fourth quarter that ultimately led Waunkaee to a 21-14 win over Middleton in WIAA state playoff action.
"He brings everything," Rice said. "You saw his catch radius. He's physical blocking. He made so many big plays. ... You can't say enough about that kid. He's just a tremendous person, so it was awesome.
"Having a leader like that on our team, and obviously the plays he makes, but that's how he practices every week, too. It's not a surprise to us. He's a key kid for us." 
It's no wonder why many Power Five programs are interested in Booker, who is listed by Waunakee at 6 foot 6 and 201 pounds. BadgerExtra breaks down the three-star recruit's aforementioned qualities and why the University of Wisconsin and others are targeting him.
A big-time target in the red zone
BadgerExtra witnessed Booker's touchdown up close and personal, and that listed 6-6 stature is legit. He ran a smooth route and released easily to below the numbers on the field. Quarterback Garett Lenzendorf aired it out, and Booker extended and stayed in bounds for the go-ahead score.
His balance on an acrobatic catch stands out, but so does his ability to bring in the reception to his body before a defender can attempt to swat it away.
A big, athletic body with long arms
Booker caught 24 passes for 327 yards and six touchdowns so far this season, according to wissports.net. What also pops out in three of his receptions is his ability to extend easily and use his hands rather than his body.
The recruit's frame is imposing for opponents, and he noted that his wingspan reached 6-10. Booker utilized those physical gifts a few times last week against Middleton in grabbing passes out of the air. The first clip in the video above shows him going up the ladder and high pointing a pass to move the chains on a key third down.
Still scratching the surface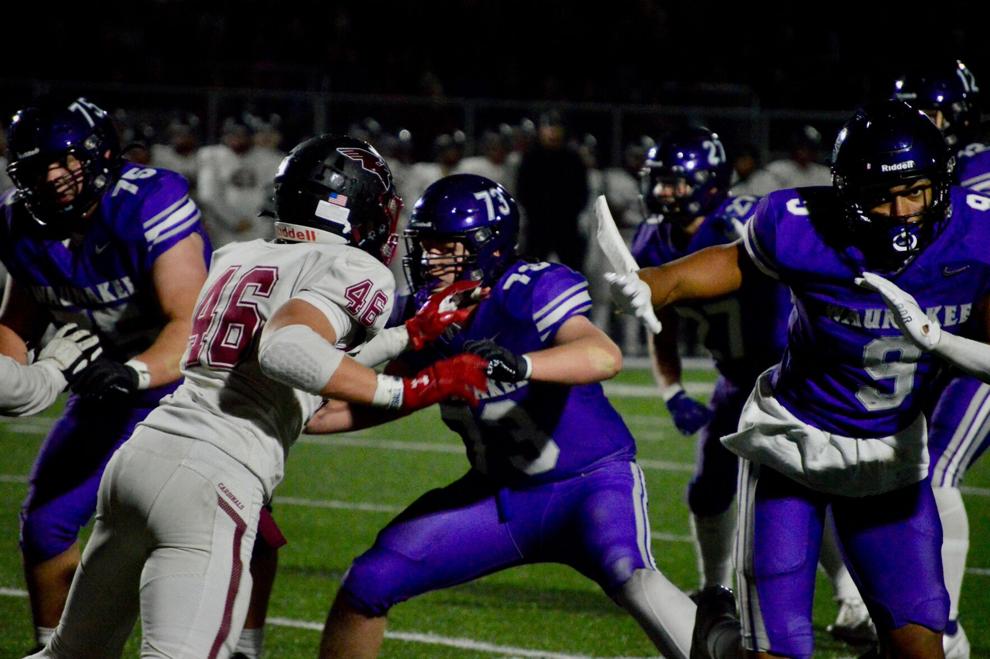 What's intriguing about Booker is his production as a tight end while still adjusting to the position, though he already appears to run routes smoothly based on Friday's playoff win. He told BadgerExtra that Waunakee moved him to tight end after the 2021 season when Andrew Keller, a three-star 2022 recruit who now is playing for Iowa State, graduated. The 2024 prospect played defensive end for the Warriors last season.
"I'm really trying to learn the position as best as I can," Booker said. "Trying to be physical but also being a pass threat. So I'm just trying to soak it all in and model my game after some of the greats."
Among those Booker tries to mold his game after include Keller and former NFL great Rob Gronkowski.
Rice described Booker as a physical blocker, and he showed he was up to the task against fellow Power Five recruit Sam Pilof and Middleton. He mostly held his own in pass blocking situations, though Pilof and fellow linebacker Jack Madigan worked some quickness on the edge against Booker as seen in the above video.
Booker also displayed that he was willing to block in the run game. What will help him grow even further at tight end will be how he fills out his frame as he matures. He stood above all others on the line, as seen in the clips above, but establishing lower pad level will allow him to drive opponents more off the line of scrimmage.
He already can take a hit and get up, however.
Recruiting journey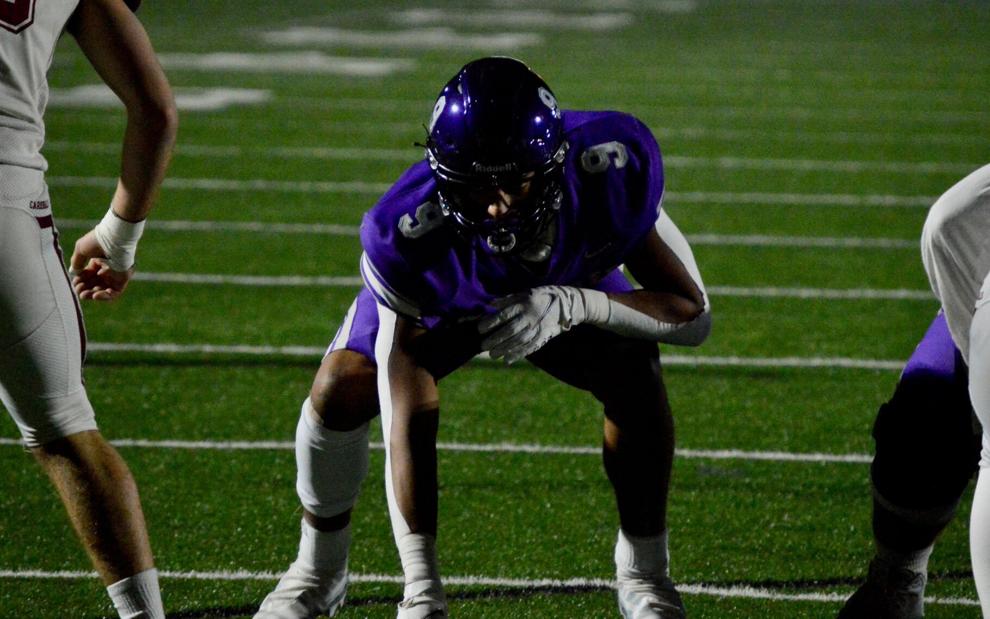 Offers received by Booker since mid-September include UW, Iowa, Iowa State, Minnesota, Kansas, Pittsburgh and most recently Michigan State. He said he also has talked with Northwestern, Penn State and Texas Tech.
Those aforementioned announced offers from the Spartans, Badgers and Hawkeyes have come within the last two weeks, which included a short trip to UW to watch the home state program derail Purdue on Oct. 22. 
"One of the recruiters told me that the tight ends coach (Chris Haering) wanted to talk to me," Booker said. "At that moment, I kind of knew, maybe I was gonna get it. So when he actually did offer me, I was super excited. My mom was super excited. 
"She's a big Badger fan, so it was a great moment for us."
He traveled to Iowa City last weekend, and he will "probably go back to Iowa State and Minnesota" this season. He also would like to visit Wisconsin again "if they'll have me back."
The Badgers' win over the Boilermakers was his first trip to Camp Randall Stadium as a recruit, but he has gone to UW games since he was young.
"I'm very interested," Booker said. "I was a Badger fan growing up. I'm only 15, 20 minutes away from campus, so they're definitely at the top of my list."
Breaking down Badgers commits and key targets
Check out BadgerExtra's breakdowns of 2023 Wisconsin commits, and coming soon, some key recruiting targets in the 2024 class.