All job openings at the University of Wisconsin have conditions about the length of time they need to be advertised and recommendations on how many candidates should be interviewed.
The approach rarely is as scrutinized as when the chosen candidate will become the highest-paid public employee in the state.
Athletic director Chris McIntosh hasn't said when an official search for Paul Chryst's full-time replacement as Badgers football coach will start. But some elements of how the process will happen have become known.
UW officials said that they'll use an executive search firm, Turnkey, for the opening. Turnkey works with college and pro teams for job postings involving coaches and administrators. One of its ongoing searches involves the next NCAA president.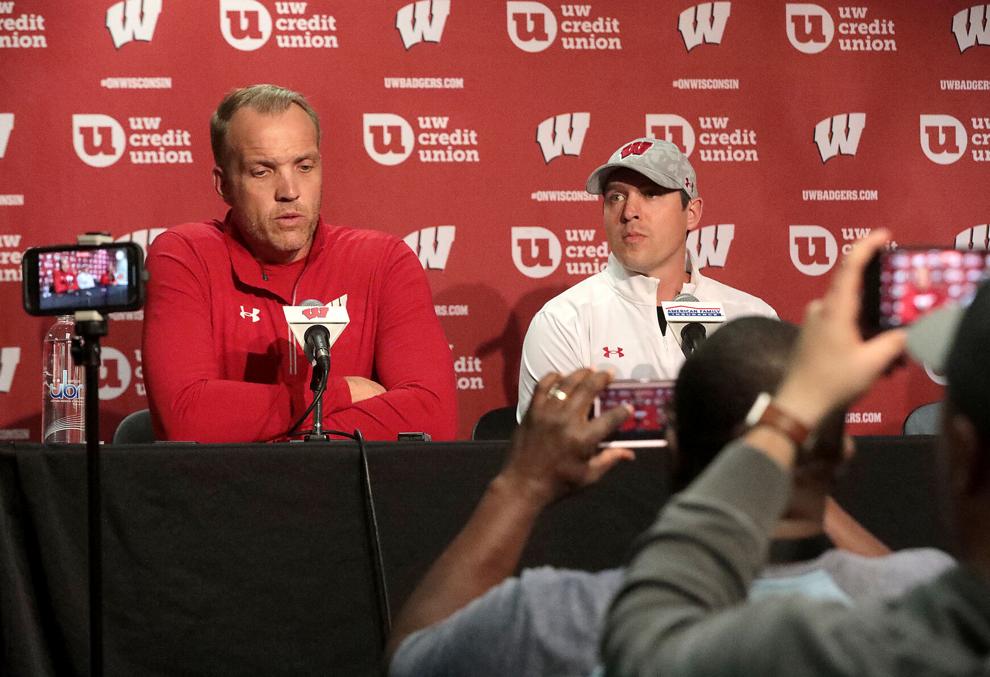 Once the search begins, it can happen fast: The job needs to be posted for only seven days before it can be filled. That's a departure from UW hiring policy made only for coaching positions; other vacancies require two weeks or 30 days.
But McIntosh said on the day that he fired Chryst that he thought he owed it to the program "to do a full search when the time is right." Going with Turnkey to help find a coach isn't a new strategy for UW.
Turnkey organized searches for UW in 2021 that led to the hiring of Marisa Moseley as women's basketball coach and Mitchell Pinta and Marcus Sedberry as deputy athletic directors. The hiring of men's soccer coach Neil Jones early this year also happened through the company.
Its college athletics division is run by Chad Chatlos, who has organized football coaching searches for Turnkey that have resulted in the hiring in early 2021 of Steve Sarkisian at Texas as well as Shane Beamer at South Carolina and Jedd Fisch at Arizona in late 2020. Chatlos also has experience at previous jobs with football searches at Mississippi, Kansas State, Rutgers and Washington State.
"They've been really valuable to us, actually," McIntosh said about Turnkey. "In that particular case, we would not have wound up with coach Moseley if not for them. This aligns with what I said about doing a national search. And the value that they bring, it's been proven in other searches and I would expect it would in this one as well."
Under UW policies, the Athletic Board plays an advisory role in all UW head coach hiring processes through a five-member ad hoc search committee formed for each opening. Three of the members have to be UW faculty members.
The group is made up of the Athletic Board chair (Ann Sheehy is in her first year in that role), a co-chair of the personnel committee, the board's sport liaison, an alumni representative and another board member appointed by the chair.
The ad hoc search committee, according to UW's policy on head coach hiring, has authority to "discuss desired qualifications with the athletic director or their designee, have access to personnel and application information, participate in the interview process with finalists and provide feedback to the athletic director."
The UW-Madison Recruitment, Assessment and Selection Procedure recommends that hiring managers interview at least three candidates for vacancies, but that's not a requirement.
McIntosh gets to make the decision on hiring and the contract for the new coach but has to present it to the search committee, which makes an advisory recommendation to UW-Madison Chancellor Jennifer Mnookin.
Sheehy said the ad hoc committee has not yet been formed.